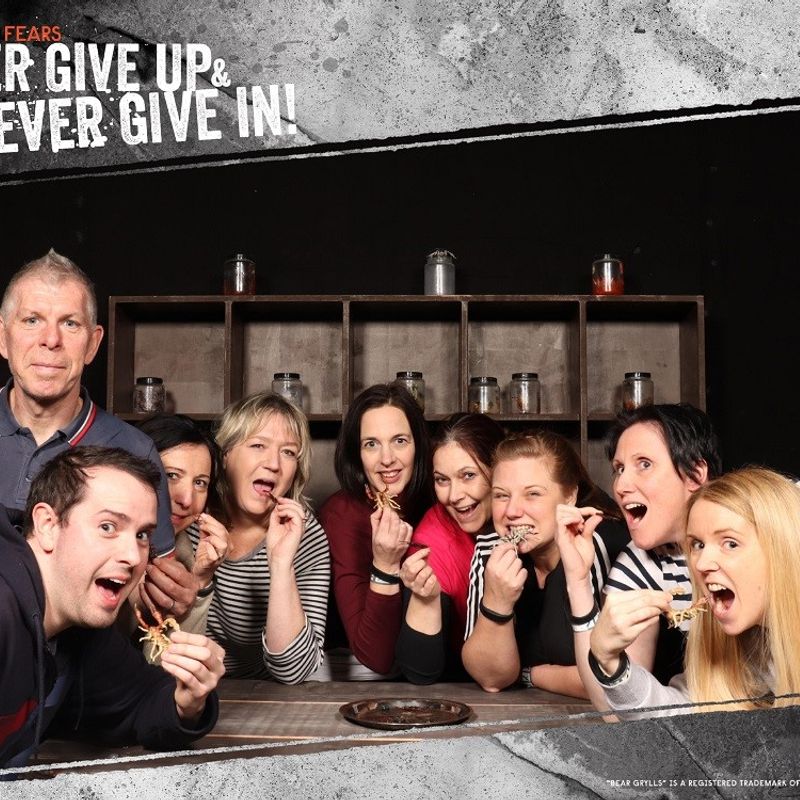 Imagine being hooded and locked in a dark room without any idea of what's coming next… sound like fun?
On a cold January day that's exactly what we decided to try at the Bear Grylls Adventure experience in Birmingham. We were particularly keen to see what was on offer as we'd supplied a number of construction staff to the project when it was being built.
If there's one way to get to find out your colleagues' ultimate fears then this is an excellent opportunity! As a teambuilding exercise it was great fun for the Harvey Lawrence team as we were dragged from one emotion to another together from fear to hysteria in equal measure.
If you've never tried the iFly (massive vertical wind tunnel) then our adventurous senior recruitment consultant Marie would certainly be the first to recommend it. Learning how to maintain a completely different body posture in order to stay balanced in the correct position whilst feeling like you're free falling at 12,000 feet was certainly a challenge for some.
Back at Bear Grylls Basecamp we were subjected to a gruelling physical assault course which really brought out the competitive nature of some of our consultants, tested our archery skills and put our nerves to the test as we attempted to navigate our way out of the Survival Maze.
On another level altogether was the escape rooms, definitely not for the faint hearted, where the fact that you're wearing a hood in a darkened room leaves you completely at the mercy of your own worst thoughts as to what might be about to happen to you or any of your compatriots in the room with you… we won't spoil the fun by telling you what does happen but be prepared to either laugh or cry your way out of it as it's really the only way! You'll need all your teamwork skills here to make sure you all make it out…
The Bear Grylls Adventure definitely got rid of any lingering January blues and was a superb way of getting people to try things they may have previously been nervous about and to ensure virtually no one remained in their comfort zone.
Here's to the next Harvey Lawrence challenge!
Join in the conversation with Harvey Lawrence over on our social channels, on Facebook, Twitter, Instagram and LinkedIn or contact us to speak confidentially about your next career move.