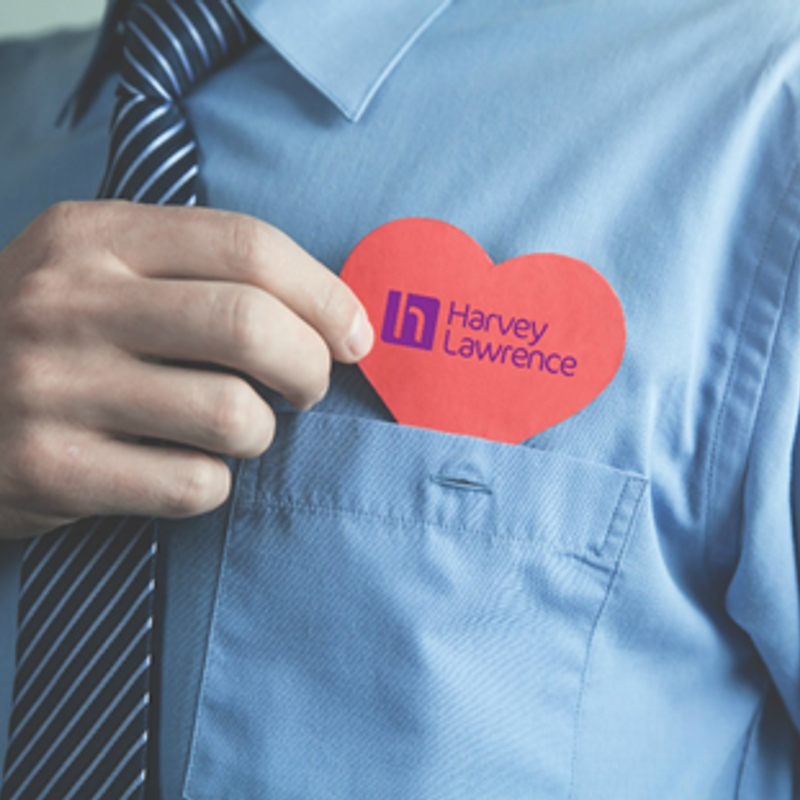 Valentine's Day – for us, it's about what you love about your job...
At Harvey Lawrence we love helping candidates find their perfect job and clients find their perfect candidate, our passion for construction recruitment spans almost 20 years!
But what about you?
As Valentine's Day is celebrated throughout the UK today, can you say the same about your job?
To help you answer, ask yourself these questions:
If someone asks you what you do, are you proud of your position and what your organisation achieves?
Is your salary and benefits package commensurate with others at the same level in their career (our highly-skilled consultants can offer good market insight here)?
When your alarm goes off in the morning, are you raring to go or are you reaching for the snooze button?
Does your employer help you achieve your own personal career aspirations?
Do you work with a team who you trust and enjoy working with every day?
Are you stuck in a career rut that you just don't know how to get out of, or are you already striving for the summit like Bear Grylls (we know a bit about that - check out our Bear Grylls blog)?
In a recent study, it was reported that the average British worker will work for 84,171 hours throughout their lifetime. As if that wasn't enough, there's an extra 1,791 to add to that in overtime too! So, it's imperative you spend those hours with colleagues who you love to work with and an employer who values you.
So, if you're not currently 100% in love with your job, we have a few ideas that might help:
Re-visit the reasons why you accepted the job in the first place, what, if anything has changed in your current role?
If you feel you have progressed outside of your immediate role, but this has not been met with any form of promotion, set out clearly where you have excelled and what value your work has added and request a meeting or appraisal with your boss to discuss your career progression.
Don't be too quick to feel that you have selected the wrong career path, it is often more likely that you are simply with the wrong team – work, after all, is all about relationships and it's all about finding the right fit for you and your skillset.
Add in some additional training and development to boost your skills. This will demonstrate enthusiasm and open doors to other jobs within your organisation that will add variety and challenge you.
If you can see a better way of doing business within your organisation, offer to fix it. This will help alleviate the problem and also show you're a problem solver who likes to get the job done, opening more doors for you in your role.
If, after implementing the above, you still want to end the relationship with your current job this Valentine's Day, then we have a highly-skilled team of construction recruitment specialists on-hand.
Our team can provide expert career advice, get you in front of some the UK's leading construction companies and offer industry knowledge that will help put love firmly back on your career agenda today.
Just take a look at our latest building, housing, fit-out or trades and labour jobs to take the first step towards the perfect career relationship.
Join in the conversation with Harvey Lawrence over on our social channels, on Facebook, Twitter, Instagram and LinkedIn or contact us to speak confidentially about your next career move.