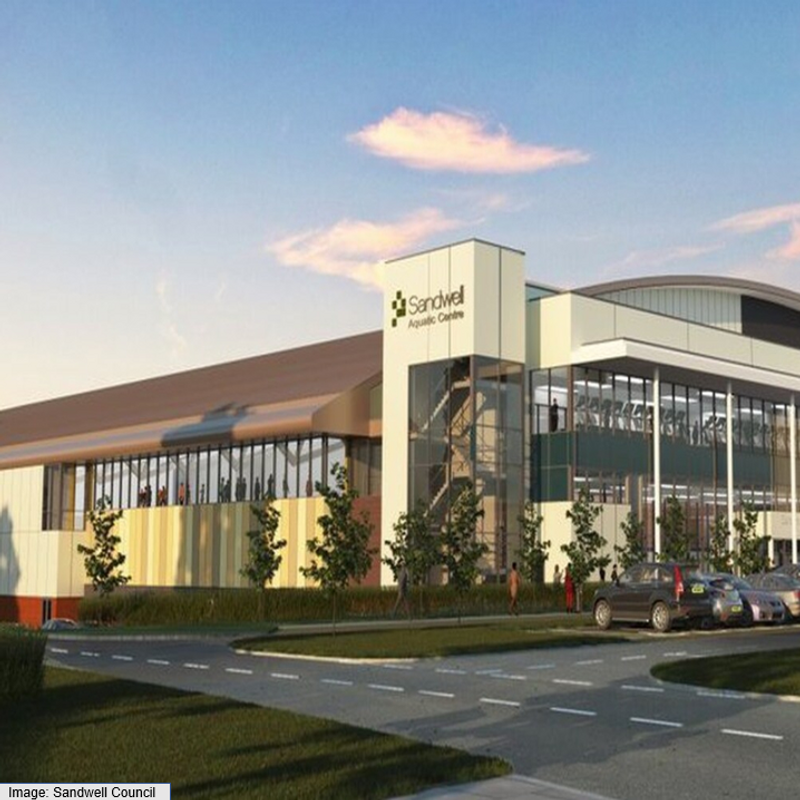 Latest, Blog, Recruitment...
Commonwealth Games Federation (CGF) chief David Grevemberg states Birmingham has "little room for error" as it prepares to stage the 2022 Commonwealth Games.
Birmingham now has just three years to complete a range of projects before staging one of the world's biggest sporting events.
The South African city of Durban was initially selected to host the 2022 Games. However, it was stripped of the event after failing to meet key obligations.
"With this accelerated timeframe there becomes little room for error, which has its risks, but it also has its benefits," Grevemberg told BBC Sport.
"You're not constantly planning and reinventing, you actually have to get on the ground and start making things happen."
Construction has already begun on the Commonwealth Games Village site in Perry Barr – which will provide a 'home away from home' for around 6,500 athletes and officials arriving to the Midlands in the summer of 2022.
Commitments secured by Birmingham City Council, mean the lead contractor on the residential element of the athletes' village will provide:
The development of on-site training and engagement facility and a related £1.28million package of training
1,000 pre-employment training places, giving those involved the skills and industry accreditation to work on construction sites
50 existing apprenticeships working on site via the project's supply chain
The creation of 400 jobs, including 50 new apprenticeships and 30 paid summer interns
An overall total of 22,000 person weeks of training and employment opportunities (for the 2022 Games) against a benchmark for a project of this size of 18,000 person weeks.
Earlier this year, despite protests from the Save Londonderry Lane Playing Fields group, Sandwell Council approved the building of a new £60 million aquatic centre in Smethwick.
Councillor Maria Crompton, Sandwell Council's cabinet member for safer communities, is looking forward to seeing the development take shape.
In an interview with the Express & Star, she said: "This is an exciting time for Sandwell and our residents. We want this new facility to really inspire people young and old to get involved in new sports and leisure activities, become more active and live healthier lifestyles.
"The centre will also leave an amazing legacy for Sandwell and will provide access to top-class sporting facilities for local people beyond the Commonwealth Games in 2022."
Harvey Lawrence director Sarah Harvey anticipates the potential impact such an event will have: "The 2022 Commonwealth Games combined with the HS2 project will firmly place Birmingham in the spotlight as a global city. Will the area get the long-awaited boost it needs to rival Manchester? Time will tell."
With large-scale projects comes the demand for diligent and professional staff across a range of disciplines. Harvey Lawrence boasts a wealth of experience in providing first class staffing solutions, as Sarah explains:
"We have a strong Midlands office, supplying a whole range of staff to main contractors in the area. Our service offering spans both white and blue-collar staffing solutions. Our team are very familiar with the area and have a long-standing knowledge of the market. We're really excited to get involved with helping companies in their hunt for the best construction talent."
DID YOU KNOW?
The Birmingham 2022 Commonwealth Games will take place from 27 July to 7 August – twenty years after the Manchester 2002 Commonwealth Games and ten years on from the London 2012 Olympics
The total cost of the 11-day event is a whopping £778m!
It will be the biggest sporting and cultural event ever held in Birmingham, featuring thousands of world-class athletes, over a million spectators and an estimated global TV audience of 1.5 billion
Andy Street, Mayor of the West Midlands, shared his thoughts on how significant the event will be for the area: "This is a huge investment in Birmingham and the wider West Midlands to ensure the Commonwealth Games leaves a legacy far beyond 2022.
"Investment in the region is already being unlocked thanks to the Games, with improvements to public transport and the regeneration of Perry Barr well underway. We expect the wider benefits of hosting the Games, including the economic and tourism boost, to last long into the future."
For more news, useful information and the latest job openings, follow our social channels! Connect with us on Facebook, Twitter, Instagram and LinkedIn or contact us now to discuss all your recruitment needs.