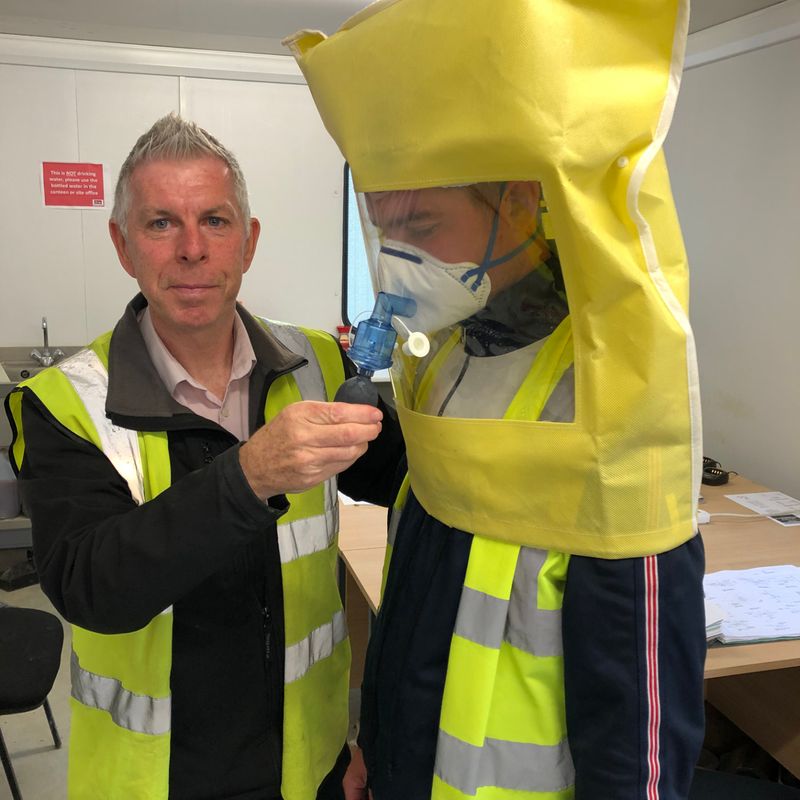 health, safety, helmet...
Here at Harvey Lawrence, we have been providing a face fit testing service for our clients in order to maximise protection against harmful airborne substances.
Harvey Lawrence director Gary Harvey explains more: "We have carried out face fit tests for clients and candidates throughout the Midlands, North West and beyond both on site and our own premises. We ensure that the equipment selected is suitable for each individual we deal with."
We provide a qualitative testing service, used for disposable and half face masks. The individual is required to wear a hood over the head and shoulders while the tester sprays a bitter solution into the hood. The wearer is required to carry out a series of exercises to determine whether the mask's seal provides suitable protection.
Recent research has shown that around 50% of RPE used does not offer the wearer the level of protection advertised. Why not? Because it doesn't fit correctly.
Estimates suggest that thousands die annually as a result of exposure to hazardous materials during their working lives. This annual loss can be combatted by the correct selection, fitting and use of respiratory protective equipment (RPE).
Test requirements:
No smoking, drinking, eating or chewing gum for 15 minutes before the test, as this could affect the results.
No beards or stubble where the mask seals because this affects the fit (some goatee beards are ok, but it depends where the mask sits on the wearer; there may also be an issue with longer sideburns)
A test must be done for each different type of mask
Join in the conversation with Harvey Lawrence over on our social channels! Connect with us on Facebook, Twitter, Instagram and LinkedIn or contact us now to discuss your recruitment needs.