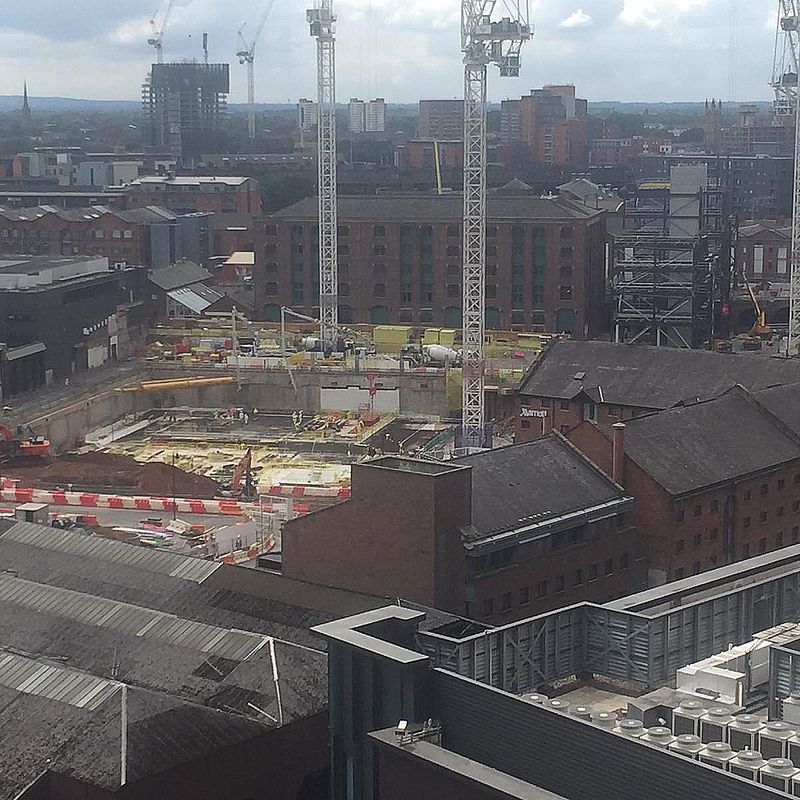 Visual blog, MCR, North West...
Harvey Lawrence was out and about in Manchester this week, a market we have operated in for almost 20 years.
Our roots are in Manchester, it is where our business began and is an area that has always been at the top of our agenda. With an ever-growing population, Manchester is planning to add more than 200,000 new homes by 2037, adding to the increasing demand for Housing profess-ionals. By 2025, the city's population is estimated to rise to 644,100 – allowing more room for growth in the years to come. Last year, 2569 residential units were delivered - the highest level in 12 years.
Manchester's development pipeline suggests 2020 will deliver the most homes in nearly 20 years:
Earlier this year, Manchester's construction boom wasn't just pushing the skyline to new limits – the number of live sites exceeded those of both Los Angeles and Chicago! Sarah Harvey remembers moving to the city in 1993, where she led the development of the Northern region for a global recruitment brand. It seems that Manchester is a non-stop metropolis of construction - It's vibrant, exciting and we love working in this market!
Here's what Manchester's projected future skyline could look like in 2025:
If you are job hunting in Manchester, click HERE or If you are looking for staff in the North West, click HERE.